Hey there, gardeners, my name is John Thomas, and I'm glad that you've decided to visit my blog.
I've been gardening since 2009, and over the years, I've shared what I've learned with my family, friends, and acquaintances…basically anyone who's interested in talking about plants.
My goal with Backyard Garden Geek is to share my ideas and experiences in order to help people become better gardeners–from novices who are trying to grow their first veggies to experienced gardeners interested in expert advice.
In many ways, I'm trying to do for others what I wish someone would have done for me during those early years because–and this will come as no surprise to experienced gardeners–I made a lot of mistakes early on.
So. Many. Mistakes.
Thankfully, I learned a lot through practice, experimentation, and study, and I started reaping the rewards (quite literally) from my backyard.
My Story
I was born and raised in North Texas, then lived in South Carolina for a while (which is where I met my wife Carrie), but my love of gardening began after I moved to New Jersey to go to graduate school. Carrie and I were renting a small house in Central Jersey in 2009 when, for reasons I don't exactly remember, I got it in my head that I wanted to try and grow something.
Knowing practically nothing about gardening, I drove to a local home improvement store, talk with a few people in the garden center, and bought plants, paint buckets, and other basic supplies. I then arranged my own little container garden at the end of my driveway.
Those early years were exciting (when I saw my plants growing and taking off), but they were also frustrating (when I watched those same plants often struggle and die). Thankfully, as time went on and as I grew more experienced and knowledgeable, the moments of excitement began to outweigh those of frustration.
Fast forward several years, and I'm thankful to be back in North Texas, living close to my immediate family and raising three awesome, rambunctious kids (Jackson, Caleb, and Hailey). Texas summers are incredibly hot, but the state's mild winters mean that, unlike in New Jersey, I can garden here all year long, which I've really enjoyed.
One of the biggest challenges here in the Dallas area has been finding space to grow my plants. In New Jersey, I lived in a more rural area and had a large lot with plenty of space for gardening. Here in Texas, that's not the case since land is so expensive in and around the Dallas-Fort Worth metroplex area.
But what I lack in lot size I make up for in creativity. I've already transformed a relatively worthless strip of grass behind my garage into a hugely productive garden space. The space wasn't even large enough for my kids to plan in, so I added 1 small raised bed as well as several containers for my favorite tomato varieties. What had once been a small patch of Bermuda grass soon became an area that produced more tomatoes than my family could even eat last year!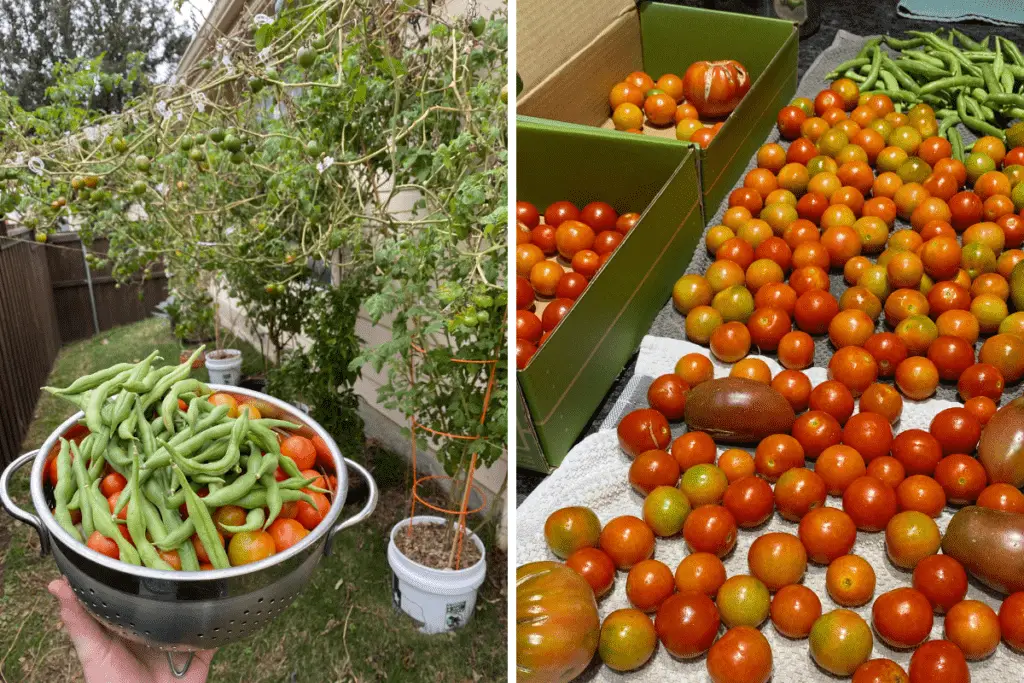 I did the exact same thing to another small strip of grass on the other side of my house, situated between a my air conditioning units and the fence. Too small to play in or use otherwise, this little patch of ground became a hugely productive part of my garden after I lined up several dozen concrete blocks, filled the holes with soil, and hung a cattle panel from the fence. A few months later, I had more okra and cucumbers than I knew what to do with (and I ended up giving quite a bit away to a local food bank).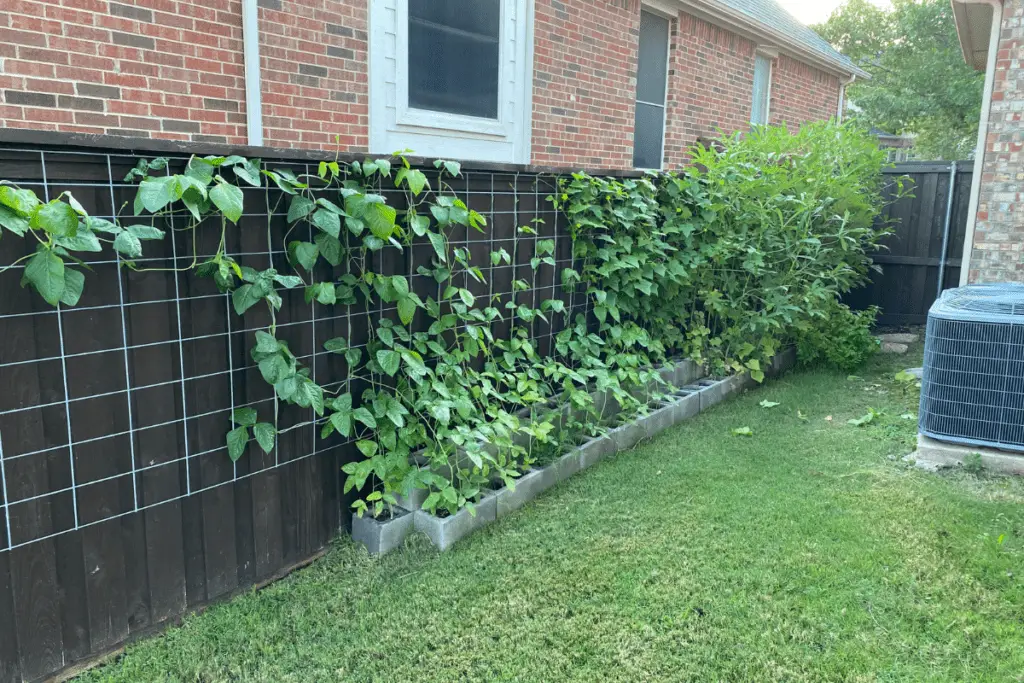 But what I've enjoyed most about gardening in Texas is the community of gardeners I've come to know over the past few years.
My neighborhood has a small community garden in it, sponsored by the local Presbyterian church. A few years back, I rented a plot and began gardening in both my backyard and up at the community garden. The gardening group there has been incredibly supportive, and if you like gardening, there's nothing better than getting to do so with likeminded friends and neighbors and donating organic produce to those who need it most.
If you've got a community garden in your area, I highly recommend getting involved and developing ties with others in your area who love gardening as much as you do.
Final Thoughts
If you've ever been told that you don't have a "green thumb," or if that's something you've told yourself over the years, I hope you'll do what I did back in 2009 and start growing something while you read, learn, and experiment.
Because here's my guiding philosophy when it comes to gardening: There's no such thing as a "green thumb."
Those who talk about green thumbs seem to think that people can either grow veggies or they can't, that some people have special abilities and others don't. But that's just not true. Successful gardening isn't an inborn trait. Like most things in life, it's a result of knowledge and practice, success and failure.
This means that everyone can garden, not just a special few.
So that's what this site's all about. I want to take everything I've learned and share it with you because, whether you've got lots of land or (like me) a relatively modest property, I want you to experience the joys of growing food in your own backyard…or side yard or front yard (wherever you're growing your plants!).
No matter where you live or garden, I hope you enjoy this site. I've poured countless hours into learning the ins and outs of good gardening as well as writing articles that are, I hope, super informative. My goal is to help you grow the best garden possible this year.
And if you're new to gardening, let me say one final thing: You can do this.
Like anything worth doing in life, it'll take some time to learn the basics–and you'll make plenty of mistakes along the way–but don't worry. You're going to get there, and I'm here to help!
I'm adding new content to this site all the time, so I hope you'll have the opportunity to read through the articles that interest you most.
Thanks for joining me on this gardening journey, and good luck this season!
Sincerely,
John